Social Contribution
SOCIAL
PARIS MIKI is involved in the following social contribution activities.
Support activities for disaster stricken areas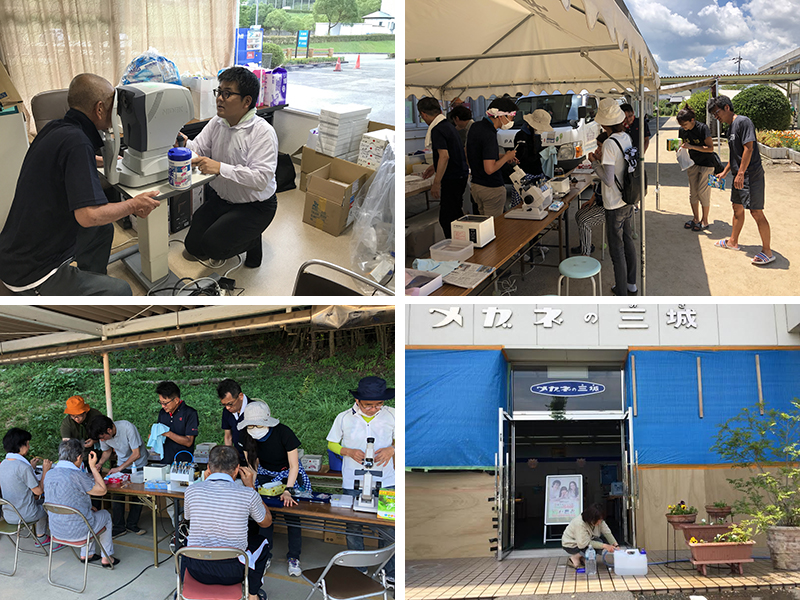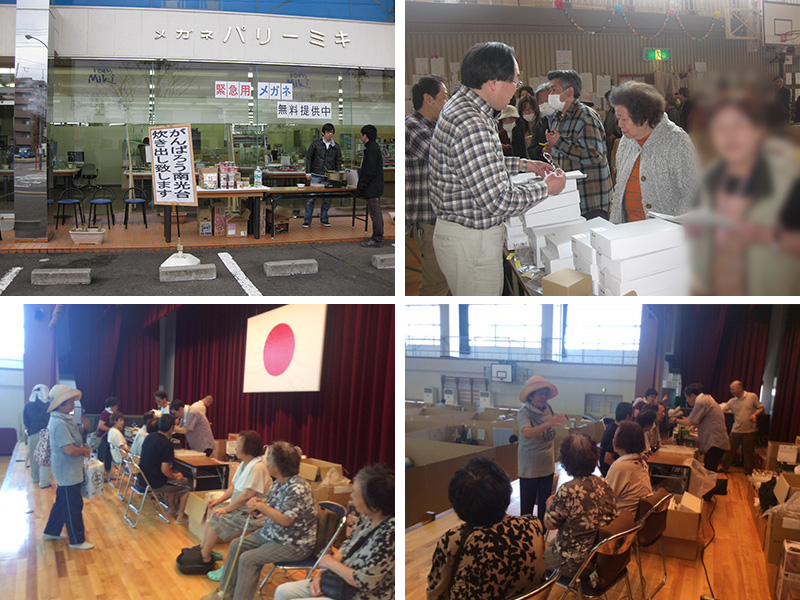 All of our social contribution activities start with our employees who are trained to listen to customers and not overlook any problems they may have. A large number of people who hastily evacuated their homes lost their glasses following the natural disaster caused by the volcanic eruption of Mt. Unzen Fugen-dake 30 years ago. Following the disaster, many people were not able to read newspapers and the information gap grew worse. As a result, our first social contribution activity involved providing these people with glasses that could be easily fitted free of charge. Learning from this support activity, we then stockpiled a range of glasses suited to a range of lens strengths for use as emergency glasses by using long-term inventory items collected from all over Japan and lenses provided by a variety of manufacturers. Fate has also led us to be involved in other support activities during times of disaster. These include activities in the wake of the Central Java Earthquake that came about as a result of accepting trainees from Indonesia and activities following Super Typhoon Yolanda that struck Leyte Island through a tie with a Filipino customer, and this has nurtured a culture within PARIS MIKI where our employees volunteer to provide assistance where they can. We understand the importance of sight in everyday life and doing what we can to help those in need has become a natural guiding principle at PARIS MIKI.
Past support activities
June 1991:

Shimabara Mt. Unzen Fugen-dake Volcano Eruption, Pyroclastic flow disaster

January 1995:

Great Hanshin Awaji Earthquake

May 2006:

Indonesia, Central Java Earthquake

July 2007:

Niigata Chuetsu-oki Earthquake

August 2009:

Sayo Flood Disaster

March 2011:

Great East Japan Earthquake

November 2013:

Philippines Typhoon Haiyan

August 2014:

Hiroshima Landslide Disaster
Overseas support and medical:
China:
PARIS MIKI first made inroads into China in 1991 which began in line with the establishment of an eyeglass optics faculty at Shanghai University. At the time, all the businesses in China were state owned and the retail industry was basically selling items with only the bare minimum of customer service. What kind of contribution could PARIS MIKI make in China at a time when there was no concept of customer service? Our first step was to invite faculty members from Shanghai University to study at optometry colleges in Japan. Once they were trained we helped to establish an optometry faculty at Shanghai University. A large number of graduates from this faculty are now leading the way in the contact lens and eyewear industry in China. The opening of our first store in China, which was only possible after training personnel who had learned the specialist knowledge and technologies at Shanghai University, was flooded with government officials and a large number customers and even made the local newspapers.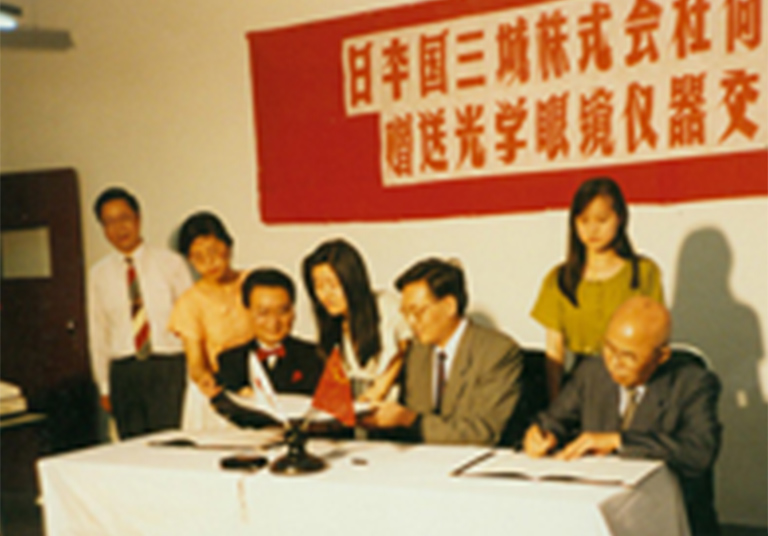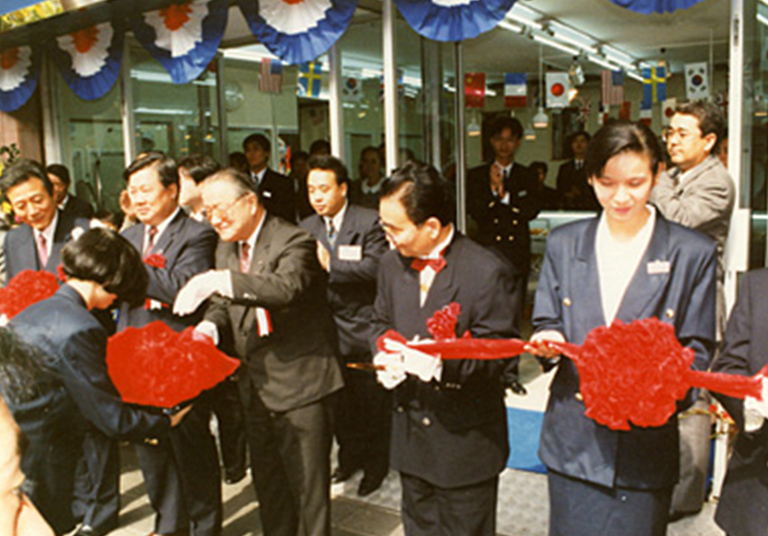 Vietnam:
Ophthalmologist, Tadashi Hattori, also known as the red-bearded doctor, has spent many years providing treatment in Japan for half a year and the other half working as a volunteer providing free cataract surgery for the impoverished in regional areas of Vietnam. In order to support the activities of Dr. Hattori, PARIS MIKI established the Japan International Eye Hospital in Hanoi, Vietnam in 2014. Located in the heart of the city, this hospital provides a variety of eye treatments and also serves as base for the training of specialist human resources in South East Asia with the aim of passing down advanced medical technologies. More recently it has become known in Asia as a hospital home to doctors performing the latest in ICL surgery.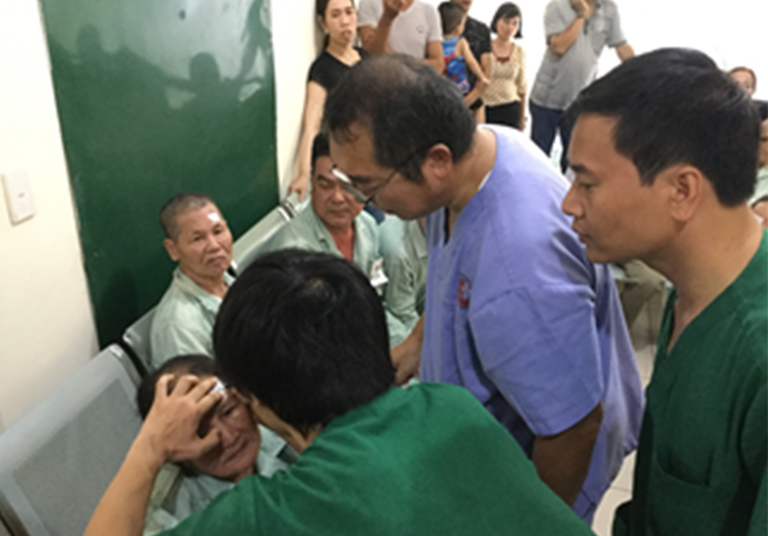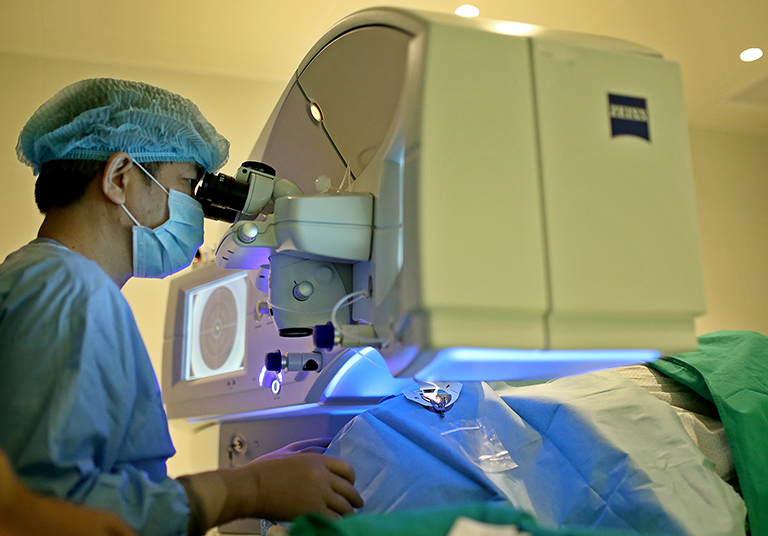 Philippines:
In November 2013, the largest typhoon to hit the Philippines in recent years resulted in a large number of dead and missing persons, particularly on Leyte Island. Learning from a customer that frequented our store in the Shinjuku Center Building that it was extremely difficult to receive relief or support from the Philippine government, one of our employees contacted human resources and received authorization to do something on behalf of PARIS MIKI in the form of distributing glasses. Although it was difficult to gain access as a private company, with medical care taking precedence over the provision of glasses, we received authorization to accompany local volunteer doctors and were able to distribute disaster relief glasses to people who had lost their glasses and therefore access to information (people who couldn't read the newspaper without glasses or who couldn't see well enough to go out, etc.). In the time following, ongoing volunteer activities and growing ties with volunteer doctor groups paved the way for the opening of the first, Japanese eyewear retailer in Manilla in the Philippines in autumn 2015. These ties with local doctors have also paved the way for eye screening performed by resident and other affiliated optometrists and we are now working on providing effective, functional lenses and building the necessary framework to provide full health support with the aim of treating customers before symptoms appear. Performing eye screening that goes beyond the scope of a vision test requires experienced staff, collaboration with optometrists and the easing of legal systems. However, these services are also now being offered in Thailand and China.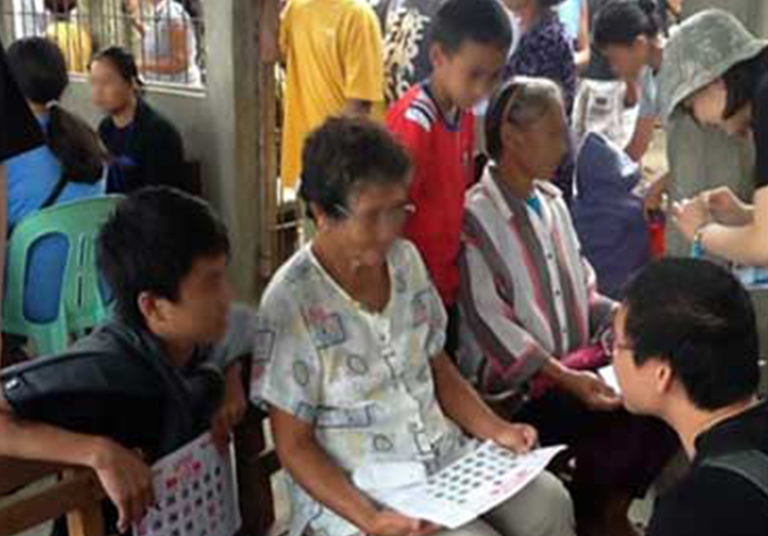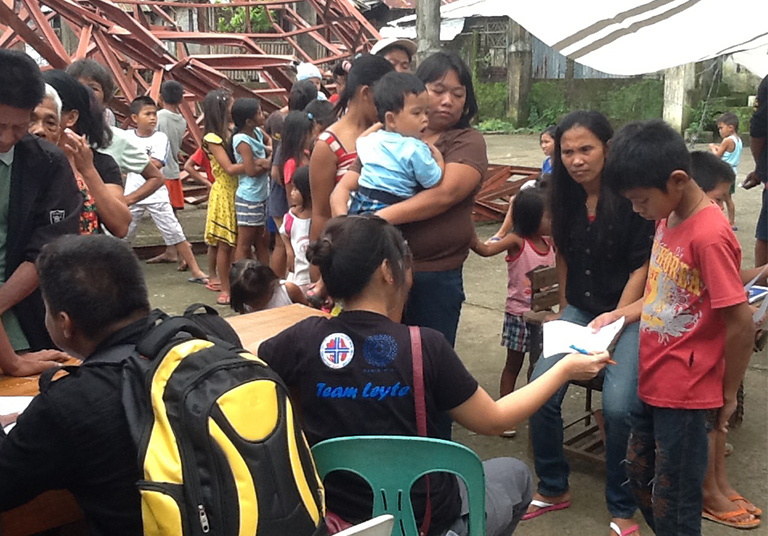 'SENDING LOVE TO Sri Lanka'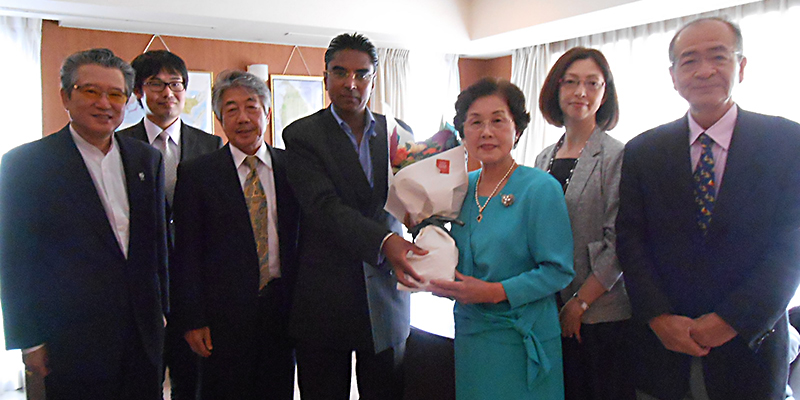 Sri Lanka and Japan have enjoyed a long historical relationship, and the individual who paved the way for the return of Japan to the global community following the war was Sri Lankan Prime Minister, Junius Richard Jayewardene. As his dying wish before he passed away, one of Jayewardene's corneas was transplanted into a Sri Lankan national and the other into a Japanese National. Since then, PARIS MIKI has been sending re-made glasses collected from customers that no longer need them to Sri Lanka, a major donor of corneas required for corneal transplants in Japan. The "New Vision Club" was started in 1991 and since then, 55,000 pairs of glasses have been donated to the people of Sri Lanka.