Embracing the true PARIS MIKI style,
challenging new markets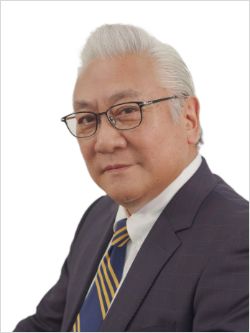 In October 2020, the PARIS MIKI Group celebrated its 90th anniversary.
Since our foundation in 1930, our stance based on our corporate philosophy of being thankful for the bonds and encounters with all of our stakeholders while conscientiously maintaining the trust we have earned from our customers and sincerely working toward the personal growth of our employees has remained unchanged.
However, in 2020 the world experienced an unprecedented pandemic that forced all people of society into a new way of life, bringing with it a severe year for which we, as a retail distributor, were unprepared.
Under the ideal of the "creation of unprecedented value", we expanded our market to the global stage in 1973 with our first international store in Paris and currently operate in 14 countries/regions worldwide, but in this time of uncertainty and gloom, we feel, now more than ever, our responsibility as a corporation to provide assurance and excitement and are setting a new course to coexist with the medical industry, particularly where our overseas operations are concerned.
In the past, any corrective device used to supplement something that was lacking, such as glasses and hearing aids, has been perceived with a negative impression.
Our mission at the PARIS MIKI Group is to work closely with our customers to positively discover, create and deliver "the joy of seeing" and "the excitement of hearing", something that is experienced differently by everyone and something that perhaps even our customers are unaware of.
Embracing the ideal of creative thinking, the PARIS MIKI Group remains committed to working with integrity towards and beyond our 100-year anniversary.
PARIS MIKI HOLDINGS Inc.
Masahiro Sawada
President and Representative Director