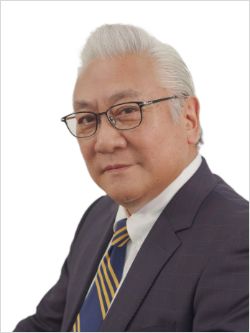 Value "PARIS MIKI-style",
Challenge to the new market.
PARIS MIKI Group's policy is to accommodate customers individually.
We will celebrate 90 years coming soon since foundation and during this time, we have experienced steady growth, thanks to the support received from many customers.
With the goal of "Creation of unprecedented value", we have been expanding the PARIS MIKI brand to the world since 1973, when we opened our first international branch in Paris. We are now developing our business in 14 countries and regions worldwide.
Based on my own experience of working in Australia for ten years, I am convinced that our policy to "accommodate customers individually" works globally.
After returning to Japan, I have worked day by day with the belief of providing "Surprise" and "Satisfaction" to all customers while developing personnel, products, shop environment, etc.
As such, we believe that our strengths are to resolve customer difficulties and problems as well as accommodate customer needs.
Taking advantage of this strength, we constantly think about what kind of services and products customers want, and will continue to challenge ourselves to create something new in each region under the theme: "Innovation/Entertainment".
We are constantly looking for new creative ideas and will continue our efforts in the future, "Speaking of glasses (MEGANE) we think Japan, and therefore speaking of glasses (MEGANE) we think PARIS MIKI", as it will be said in the world in 2040.
PARIS MIKI HOLDINGS Inc.
Masahiro Sawada
President and Representative Director