PARIS MIKI HOLDINGS continually strives to provide visitors with a user-friendly website (the "Site"). Please verify each of the following terms and conditions regarding browsing and use of this Site. We reserve the right to change these terms and conditions without notice.
Terms of Use & Disclaimer
Please read the following Terms of Use carefully before using this Site. By using this Site, you agree to be bound by these terms and conditions.
PARIS MIKI HOLDINGS or the authors or other right holders own all copyright and other rights relating to the text, images, design, trademarks, logos, etc., contained on this Site ("Data on this Site").
The reproduction, alteration, removal, transmission, or distribution, etc., of Data on this Site constitutes infringement of copyright and is strictly prohibited without the express written consent of the above-mentioned right holders, except in the case of personal use or where allowed by copyright laws.
While we take great care in posting the Data on this Site, we do not guarantee the accuracy thereof, consistency with user objectives, nor the safety of the content (e.g. the absence of computer viruses or other harmful content on this Site or servers), etc.
We assume no responsibility whatsoever for any damages resulting from the use of Data on this Site.
We reserve the right to change or discontinue without notice any matters mentioned in the Data on this Site.
Site Requirements
Please read the following Terms of Use carefully before using this Site. By using this Site, you agree to be bound by these terms and conditions.
Browsers
We recommend viewing this Site with one of the following browsers:
Windows 7、8.1、10
Internet Explorer 11 or later
Google Chrome latest versions
FireFox latest versions
Mac(OS X)
Safari latest versions
Google Chrome latest versions
Plug-Ins
This Site includes content that uses such features as Flash, video, and PDFs.
We recommend installing the following software for the best user experience of this content.
It may take time to download software.
Cookies
We may, via the content of this Site operated by PARIS MIKI HOLDINGS, automatically collect information from your browser, including your IP address and cookie information and store it on our servers. We use this information to make this Site better and more user-friendly for our customers.
A cookie is a small data file that this Site writes to your computer through your web browser (Internet Explorer, Netscape Navigator, etc.). It writes a unique ID for your browser and a history of your visit through this Site.
The use of cookies enables you to avoid the hassle of entering personal information each time you move to a new page on this Site or visit this Site again at a later time.
You can set your browser to display an alert when accepting cookies, reject cookies, or disenable the cookies function (refer to your browser's help section for how to do this). However, this may prevent you from using some of this Site's functions.
We recommend enabling cookies for the best, most user-friendly experience on this Site.
JavaScript
JavaScript 1.3 is used on the pages of this Site. Some pages will not function or display properly if JavaScript is not enabled in your browser. Please enable JavaScript before viewing this Site.
Please refer to your browser's help section for information on how to enable JavaScript.
Secure Socket Layer (SSL)
We use Secure Socket Layer (SSL) technology in the content of this Site operated by PARIS MIKI HOLDINGS to encrypt transmitted data when personal information is sent from customers. We take the greatest care to prevent the theft or falsification of data during transmission.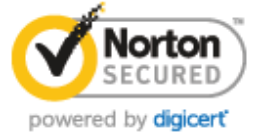 Information provided will be sent using SSL encryption technology to protect your privacy.
Links
Please agree to the following important matters and notify us in advance using our Contact Form when linking to this Site.
Linking within frames on a link source page is strictly prohibited, as it damages the originality and clarity of this Site. Please be sure to link to a different or new window.
When linking to this Site, please indicate our company name as PARIS MIKI HOLDINGS Inc.
We prohibit the following types of links:
Links from sites that slander or libel PARIS MIKI HOLDINGS or its affiliates, directors or employees.
Links from sites that are offensive to public order and morals or any other sites that would damage our reputation or integrity.
Links that may cause misconception that some kind of association or cooperative relationship exists with PARIS MIKI HOLDINGS.
Links that may cause misconception that PARIS MIKI HOLDINGS acknowledges or supports the link source site.
Links to Other Websites
This Site may link to websites of third parties external to PARIS MIKI HOLDINGS ("link targets"). Those link targets are managed under the responsibility of their respective companies and are not under the management of PARIS MIKI HOLDINGS.
We make no endorsements whatsoever regarding the contents of link targets and assume no responsibility for any damages resulting from their use.
Links to these link targets do not mean that PARIS MIKI HOLDINGS recommends use of the link targets or the products, services, companies, or other information included at the link targets; nor do these links mean that a special relationship exists between PARIS MIKI HOLDINGS and the link target.
Contact Information
PARIS MIKI HOLDINGS Inc., Attn: IR Department
10F Shiodome Shiba-Rikyu Building,1-2-3 Kaigan,Minato-ku,
Tokyo Japan(P.C 105-0022)
Tel: +81-3-6432-0732