Environmental Initiatives
ENVIRONMENT
Our thoughts on the environment
As a member of society, the PARIS MIKI Group is committed to fulfilling our corporate responsibilities as an eyewear retailer to reduce the environmental impact generated by our business operations as we leverage our creativity with the aim of realizing a recycling-based society.
Environmental initiatives of our stores
In addition to the environmental aspect of reducing the green houses gas emissions compared to standard steel frame stores, our timber construction, "lodge style " stores also feature a barrier-free design with easily accessible carparking and wheelchair slopes.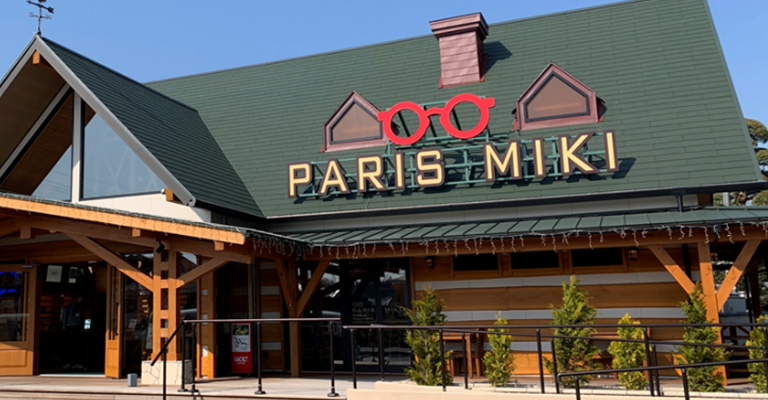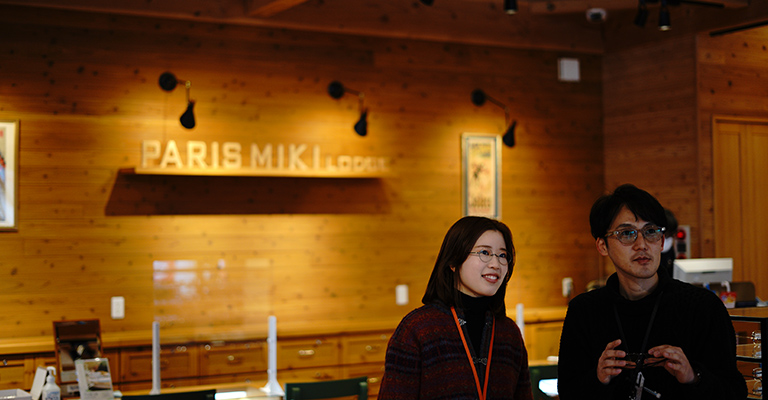 When opening new suburban stores or leasing a property, we actively seek to use existing properties to avoid the creation of building waste materials where possible and we also ensure that waste is recycled properly.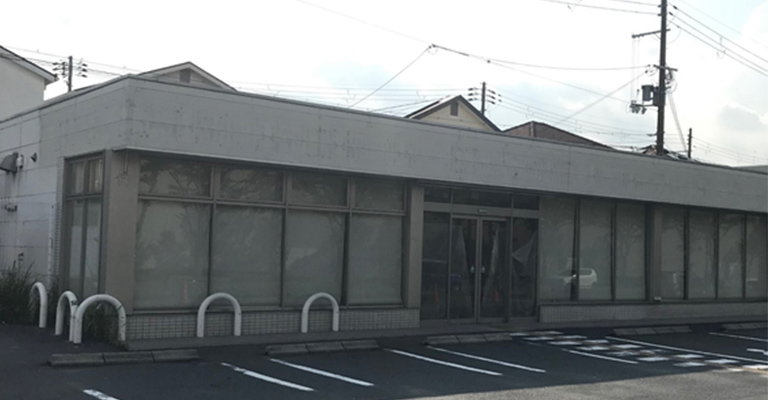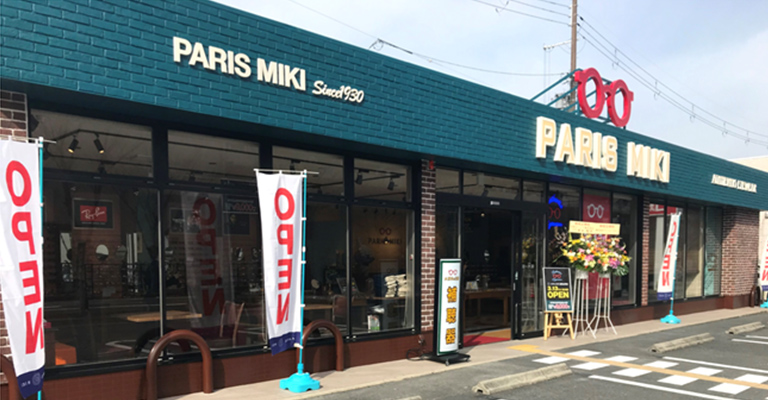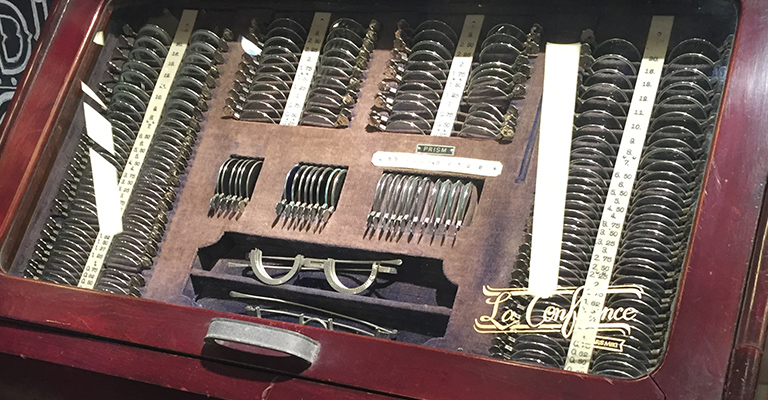 We use antique fixtures and fittings where possible, giving them new value by ensuring that such items are used for as long as possible and subliminally expressing the value of vintage items.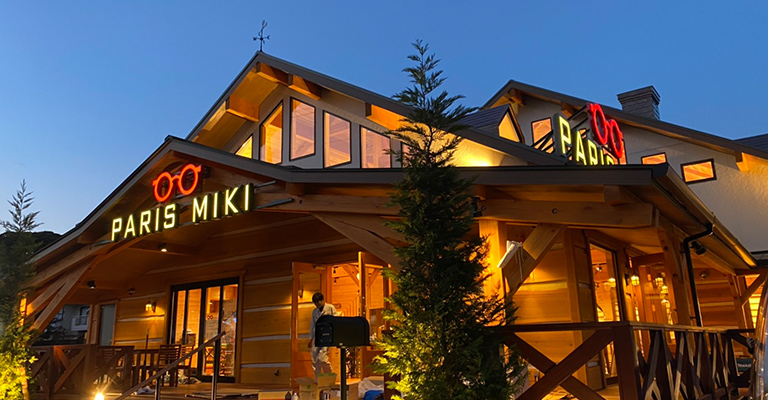 When renovating or opening a new store, all lighting is converted to LED lighting to promote energy-saving measures, and we aim to make this a standard feature of all our stores in the future.
Pass on the value of Japanese products
Many manufacturers in Japan have closed down due to the impact of imported goods, and the situation in SABAE, the birthplace of Japan's eyewear production is no exception. PARIS MIKI has protected the technologies passed down through the generations and sees carrying on the tradition of craftsmen and industry as just one of our roles as a retailer. By making "Create Three" based in Sabae in Fukui prefecture a subsidiary , we have developed Japanese products into a private brand at relatively low prices while also maintaining a high level of quality, creating appeal for the value of Japanese made products in a society that has grown accustomed to mass consumption. We also support Sabae City's employment promotion and women's advancement promotion activities, which actively promote the advancement of women.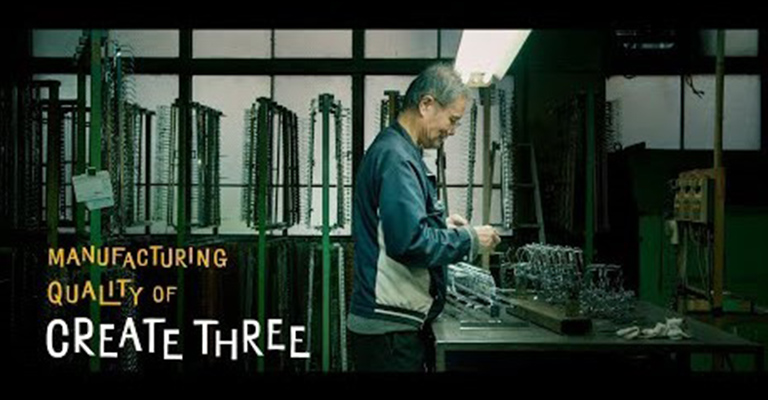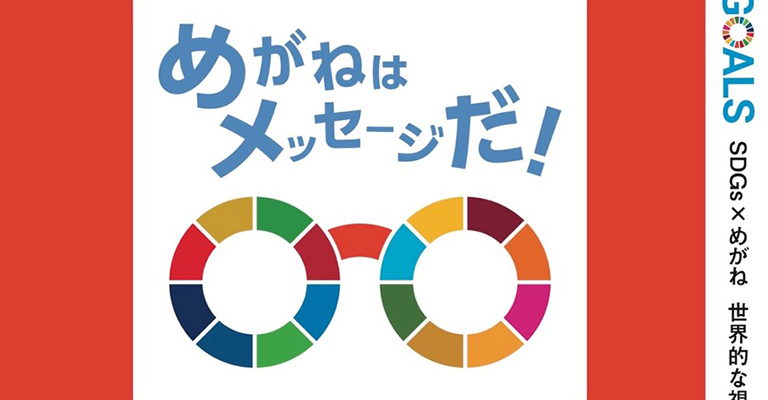 Working towards a recycling-based society: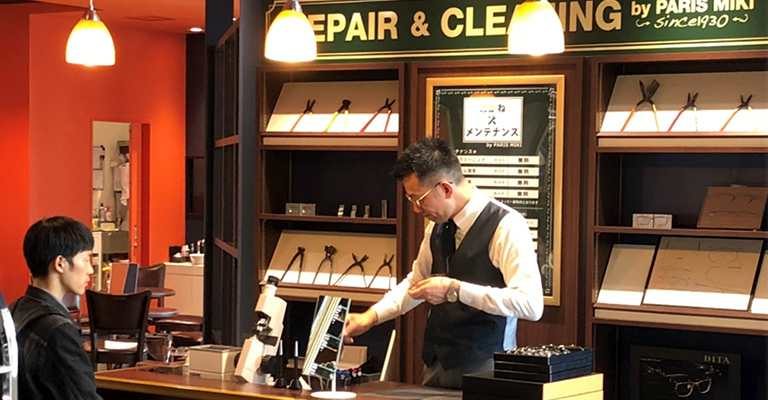 Recently, there is a growing trend for eyewear to be made of materials that make adjustment or repair impossible. Because good-quality, Japanese eyewear is both durable and flexible, we repair eyewear, including other brands, if needed, not only in-store, but also through one of our group companies in "O.P.T make FUKUI", a company specializing in eyewear repairs. PARIS MIKI believes that ensuring customers can wear their favorite glasses for many years, rather than throwing them away, helps to foster a sense of value for the things we own and will help realize a recycling-based society.